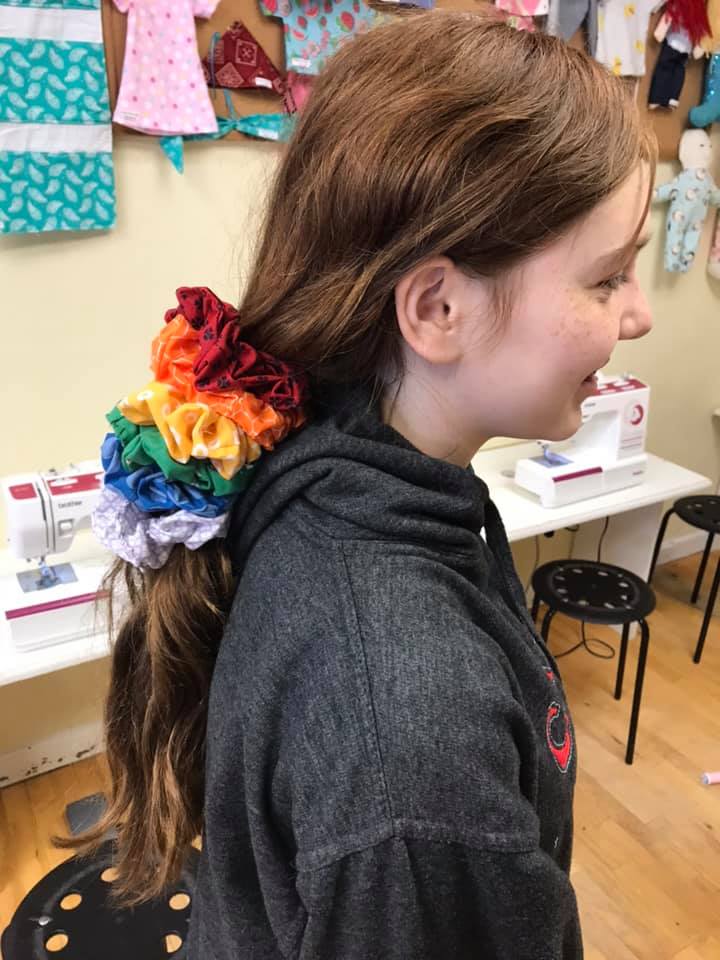 Our classes and programs are mixed ages from 7 to 17  and all skill levels(5&6 year old class held on Mondays)! 
Kids will learn how to operate a machine, select patterns and fabrics and build skills through each of their projects.
Children will sew between 4-10 projects during a program at Sew Easy.
It is best to register early as our programs fill quickly. 
SEWING SCHEDULE 2023-2024 (MA)
-SEPT 18-OCT 28
2.5 HR CLASSES MEET WEEKLY
Ages 7 -17
6 Week Session – $425

MONDAYS 3:30-6
Ages 5 & 6 ONLY
Class Schedule:
Monday 3:30*-6:00 (5&6 year olds ONLY)
Tuesday 3:30*-6:00 
Wednesday 12:30-3:00 (sign up for a double on Wed or Sat)
Wednesday 3:30*-6:00

Thursday 3:30*-6:00 
Friday 3:30*-6:00 
Saturday 9:30-12:00 (sign up for a double on Wed or Sat)
Saturday 12:30-3:00
*(Schools With Later Release: It's okay to arrive at any time on these days!)
*WEEKLY LATE-COMERS (For private school students or special situations)
If your student is tardy to class each week because of a later school release, we welcome you to come for "make up minutes" for the time missed. Schedule prior.